PHILosophize
Star Player



Joined: 05 Nov 2012
Posts: 8987

Posted: Sat Dec 01, 2018 3:06 pm

Post subject:

---

Favorite live album?

Mine is Live/Dead mostly because it has some personal meaning to me but honestly it's also probably the objective best so there's that.
_________________
one dog goes that way the other dog goes the other way
ribeye
Star Player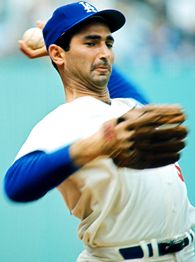 Joined: 10 Nov 2001
Posts: 9219

Posted: Sun Dec 02, 2018 7:57 am

Post subject:

---

Since the the Dylan thread, every time I see the OP's name I can't get out of my head, youuu whooo phil-os-o-phize disgrace . . .

Anyway, I've find myself to be more of a Dead fan, and Jerry in particular, since this death. Even though they could be just horrible, with vocals and harmonies that sounded like everyone was in a different key, the Dead had a special magic that is hard to define. They were probably the only remnant of the early spirit of the Summer of Love, that faded as rapidly as it arose--and became as corrupt as that which they were trying to escape. They had an extended family of something approaching a hundred people, with the roadies and their families, and the Dead toured and toured and toured, sometimes to exhaustion, particularly Jerry. But they felt an obligation to their family.

Jerry was a good singer, a great guitarist, a fabulous song writer, and a fine soul. He was the Dead.

As for live stuff, this is pretty damned good--though the drums jam gets a bit trippy and Jerry's voice is gone at the end:

https://www.youtube.com/watch?v=uaQ1vXdf1Q0&t=52s

As for a fine example of Jerry live:

https://www.youtube.com/watch?v=JW3BrH1kxuc

Off the top of your head, without cheating, how many of Jerry's guitars can anyone name?
_________________
If ever there were a Mount Rushmore of liars, it would be Trump, Trump, Trump, and Trump.
Hector the Pup
Retired Number



Joined: 25 Jul 2002
Posts: 34712
Location: L.A.
Posted: Sun Dec 02, 2018 10:49 am

Post subject:

---

I just can't bring myself to go see a dead and company show. No Jerry no dead.

Compton Dominguez 90 or 91. The traffic for the offramp was so bad that people just put their cars in park and just hung out. Chp was relatively cool with it. It was hot that day. I had my first and only heat stroke. At least it was perfectly timed. Last song of the first set was loose Lucy. I went down as bob was singing I want to thank you for a very good time. Came to to a bunch of people fanning me off and someone giving me a sprite. I can't remember the context of it but I also sang a bit of Scarborough fair with some hells angels while going through the turnstiles.

Greek 90 was my first of 2 acid trips and the absolute best one.

JCB at the wiltern was always awesome. It was just so much more intimate.


Jerry and David Grisman at the Warfield. So cool. We stayed at a crappy motel. Ran low on money after the friday show and ended up at an even worse place in the freaking tenderloin for Saturday's show. Came back to see that someone busted out my friends back window of his car and stole my boombox. Still wouldn't trade that weekend for anything.