Omar Little
Moderator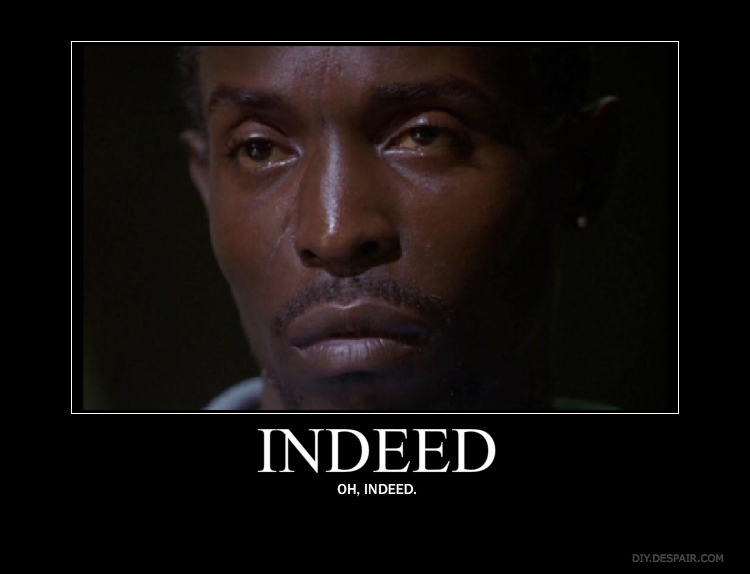 Joined: 02 May 2005
Posts: 84902
Location: Formerly Known As 24
Posted: Wed Jul 20, 2016 12:48 pm

Post subject:

---

In all seriousness, I think there are two major changes that have affected this and pretty much every sports board, and they are both tech related:

The first is the advent of SportsVu cameras and other data collection and analysis methods known collectively as analytics. Quite simply, the amount of data and even specific video, sorted by any category you want, has changed the game immensely. Things that were absolute core beliefs are being stripped away in an ever faster arms race to identify and devise the newest way to beat the competition to punch. And this data revolution has spilled out into the general fan sphere.

But there is a fulcrum between pre analytics and post, and many fans, as well as many TV analysts, are still in the pre analytics period. And one thing analytics has taught us is how incredibly limited the actual nuts and bolts working of the sport was generally available and assimilated by most fans, even avid ones. They have all bee raised on simple platitude like "defense/rebounds win championships", "slow it down and throw it in to the big man", and a whole host of other things that are either terribly insufficient or in some cases simply wrong. So there's a huge backlash and divide over these things.

The second thing is the rise of social media. There's so much instant access to snippets of everyone's thoughts that it just rolls into one giant soup. And thus you have the rise of the "hot take", the aggressive, over the top take designed to stand out from the field. Of course, with more and more people doing it, the envelope has to be pushed more and more. And of course there is the endless bandwagon to jump on, and then another.

Combined with the paradigm shift in data and understanding of the game, you've got a lot of people who really derive their message board relevance from endless grievances and fights against change. While some folks, particularly younger fans, are taking the opportunity to understand a lot more data and nuance, the flip side of that is people savaging everything, because they can't offer much in the nuance discussion, and no one really respects "throw it in the post" as analysis anymore.
_________________
I guess I just miss my friend.
lakerjoshua
Franchise Player



Joined: 28 Nov 2007
Posts: 11214
Location: Bay Area
Posted: Thu Jul 21, 2016 12:57 pm

Post subject:

---

Dang, must be summer if I'm trolling the report bug lounge.....

Btw I was looking for updates to the PayPal for last season's annual bet. The thread is still stickied in the lounge but no updated link? Did we all get a Mulligan or are you going to forward the bet to next season and let us double down?